Our Company
Pouwels Basement Specialists
Pouwels Basement Specialists is a family business established in 1975 by James Pouwels & Ron Vande Walle with the intention to be the best in the Custom-Poured Foundation Business, and with pride and determination, we set our goals. Jim soon bought out Ron's part of the company and added a Foundation/Basement Repair section to the services. Jim designed and perfected a repair for cracked walls and had it patented in 1999. The repair we call Channel Pro© has never failed and enjoys a 100% success rate.
Although we no longer offer custom poured foundations, we take that knowledge and combine that experience with our expertise in the repair business and we will develop a custom repair right for you!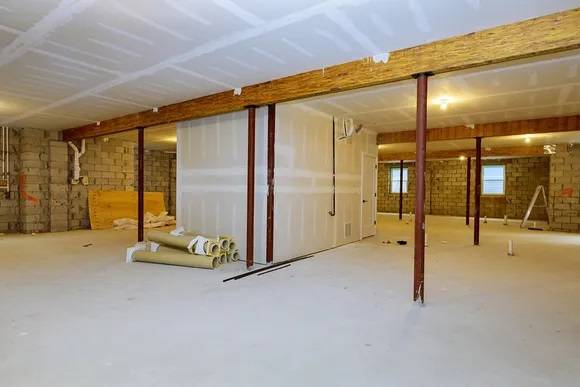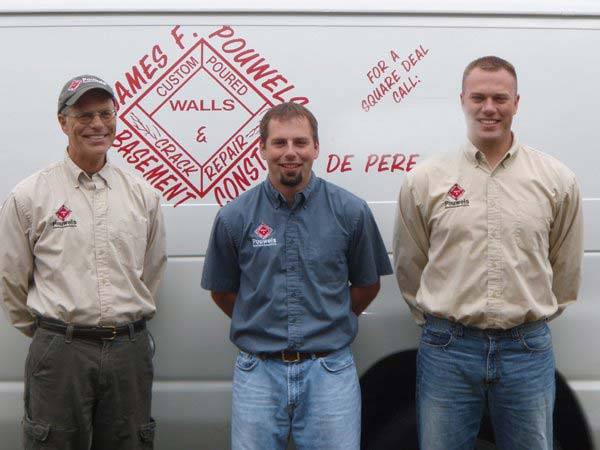 How we work
Family First
Jim, along with sons Adam and Ed, runs the business now with the same pride and determination that got the business started. We take the customer seriously and realize the success of the system we design can depend on the information we get from the customer. At Pouwels Basement Specialists with our previous experience of providing custom-poured foundations, combined with our experience in the repair business, we will provide you with a basement that will remain strong and dry for a lifetime!
Expertise You Can Trust
If you require repairs to your foundation for resale value or to create a dry and healthy environment for you and your family, Pouwels Basement Specialists are not limited to any specific types of repairs since we are not controlled by any franchise which can force others to do repairs that may not be in the customers best interest. We will install Egress windows and window wells, cracked foundation repair, straighten & waterproof bowed walls (Block, Poured & Stone). Window well drains are often required for window wells filling up with water and entering the basement, we can do this from the inside or outside. Install sump pumps and pits sealed or not. Inside and outside drain tile can be installed, depending on your situation. One of our newer services includes Brightening and resurfacing new & old foundation walls inside or outside. This system will greatly enhance any foundation wall and will improve the chances of the sale of your home. We are the Experts in our business and with so many different situations and solutions you need to expect the BEST. Not all repairs are equal!