Window Drain
Egress Windows
An egress window in a basement dramatically brightens an otherwise dark, dingy room, but it also has a more serious purpose. It's large enough to offer a safe exit from the basement in the event of fire or other emergency. Adding an egress window is essential any time you remodel your basement to make a new bedroom, office or other living space.
Good planning simplifies the job! First, finding the best location and side for the window is essential. Considering which wall offers the best light and the effect on the exterior look of the home will play the biggest factor. Also, we will need to consider any obstacles you'll have to deal with for a particular location.
There are many different window wells to choose from, ranging from a preformed poly unit to a decorative concrete block custom-built on-site. The drain system installed with the window well may be the most important step and often the most overlooked. At Pouwels Basement Specialists we make sure the job is done right the first time so you can enjoy your new space in a healthy and dry environment.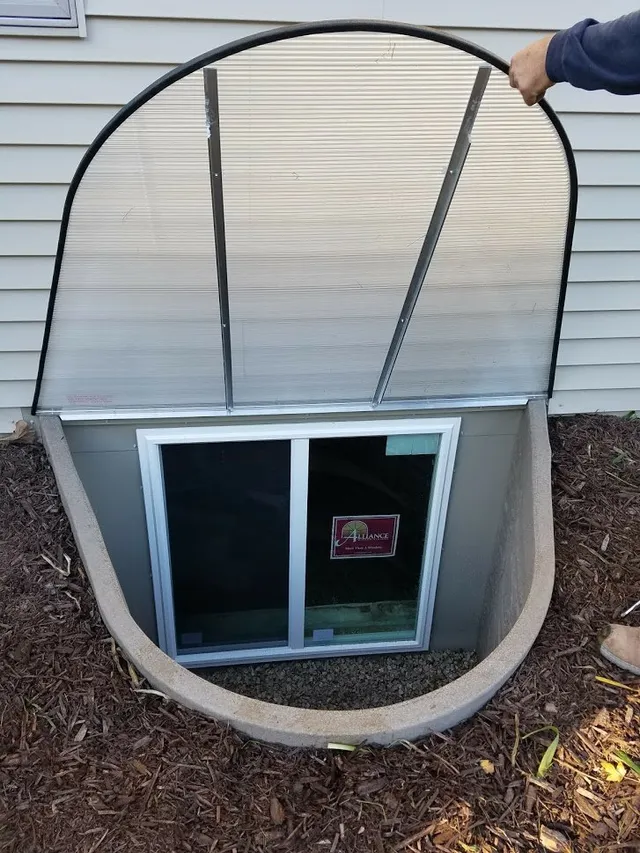 Egress Windows Are A Must!
If you want your basement to be a livable office, bedroom, or any other room, an egress window is essential. Call today and get a free quote!