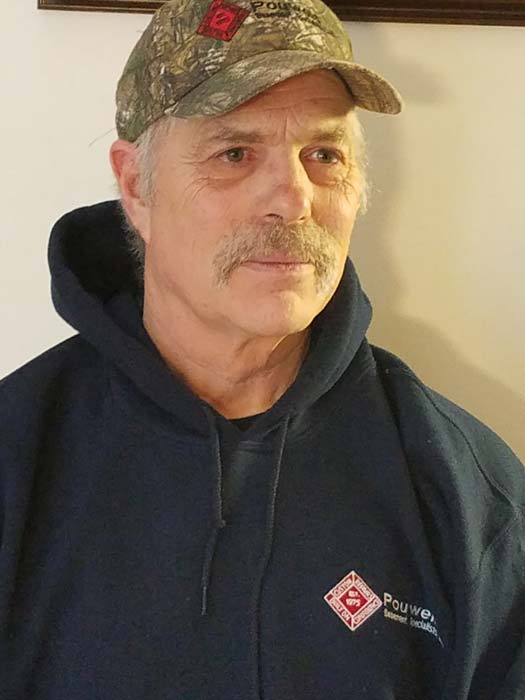 Qualified Skills
Basement Troubles? Call Us!
In today's economy more homeowners are finding their basement space is a valuable asset and one of the most economical ways to increase the value of their homes. Before you start, take note of any area that may leak now or in the future. Once you cover it up, you don't want to go back and start over! Call in an Expert to check it out. Our Professionals at Pouwels Basement Specialists are the area's foremost Experts in the waterproofing business. Pouwels Basement Specialists have been earning your trust since 1975, with our Custom Poured Foundations. Although we no longer pour foundations, this has put us in a unique position to diagnose the issue and recommend the proper repairs, because we understand basements inside & out. We know if there is a problem, what corners were cut and how to fix it right.
what we do
Our Basement Services
Where doing it right is a way of life. We don't compromise. Remember that the most expensive repair is not always the best repair.
Our Happy Customers
The Pouwels are very professional, experienced, competent, and reliable. Their patented system for fixing basement leaks works exceptionally well and does little to disturb the look of your basement. The team of father and sons brings a great deal of knowledge and experience to a multitude of basement and foundation issues. I highly recommend them.
Great!! Jim came to do an estimate. The work was moved up 1 1/2 months for projected date. They called 40 minutes before arrival. The Pouwels team of 4 worked tirelessly to get through the cement in the window wells. Jim placed a piece on the basement wall crack (floor to ceiling) that he had patented the process. They placed protective plastic on steps and foyer floor. Cleaned up in basement and outside after their work. Very friendly and explained and showed me what they had done when they were finished. It is so nice to see drains in my window wells now to prevent water coming into my basement and the piece on the wall. The cost was very worthwhile for the amount of work they needed to do and in a timely manner.
Pouwels are busy and it took months before our job could get started. That gave us time to clean out our 30 years of basement items. They came in and worked amazingly hard and fast, while at the same time minimizing dust and mess. They did some structural repairs to our walls, but also to some of the joists in our 100+ year old house. It is hard to believe they finished in three days when you observe all of the things that they built and did. We are very impressed, and will recommend Pouwels without hesitation.
OMG! if you are looking for a reputable company Pouwels Basement is it! They were very wonderful. It is a family operated business father Jim and his two sons Adam and Ed. They were prompt and treated our house like a home, not like any old worksite. They were very professional and left the job site super clean. Went above and beyond are expectations. We strongly recommend them. Jeff and Cheri Van Zeeland
Everything went great. Would highly recommend them.